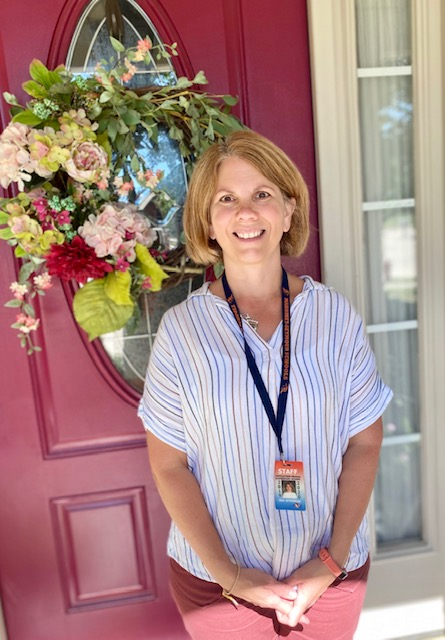 Michele Szymoniak is currently entering her fourth year at Middletown Prairie Elementary (MPE) as a paraprofessional. She assists Mrs. Hulick in the library on a part-time basis along with Mrs. Hewitt.
Prior to MPE, Mrs. Szymoniak worked full-time in a Kindergarten classroom as a paraprofessional for three years at Bauder Elementary in Fort Collins, Colorado as well as assisted at Canton United Methodist Preschool in Canton, Georgia for an additional year. In addition, she substituted for a year with Poudre School District and Canton United Methodist before going permanent with them.
Before her career change, Mrs. Szymoniak was a marketing professional for 13 years. She earned her BA in International Business with a Spanish minor at Bradley University.
In her spare time she enjoys the great outdoors with her husband and two daughters who attend Mahomet Seymour Junior High and High School. She also likes to read, work on DIY projects, garden as well as spending time with her family and friends.