EDIT MAIN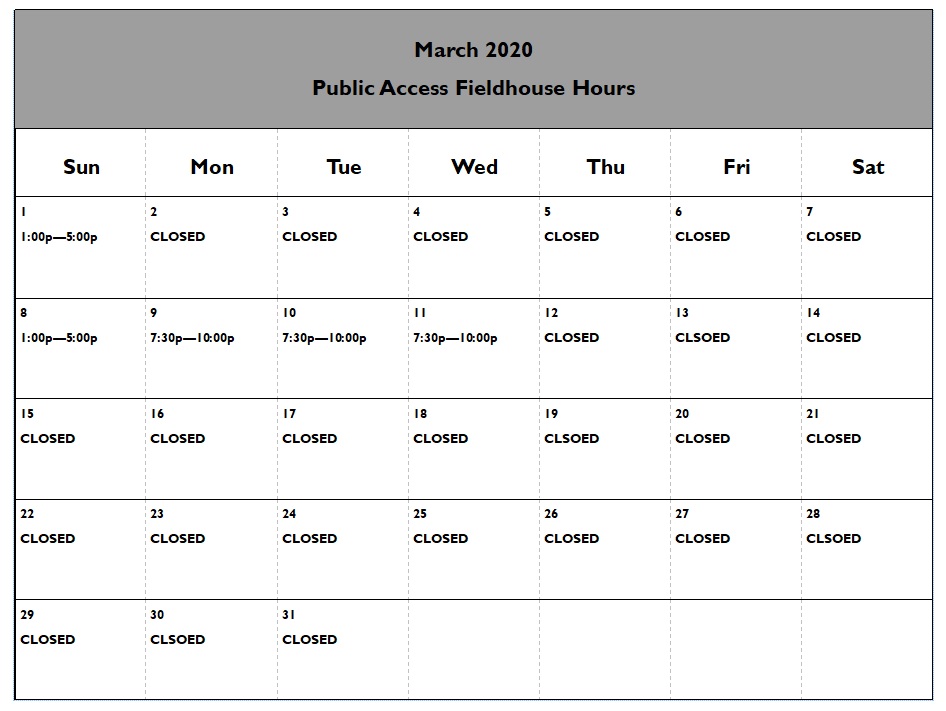 The Fieldhouse will close for evening public access hours after March 11, 2020.
The Fieldhouse remains open daily Monday thru Friday 5:30 a.m. – 7:30 a.m.
for walkers and joggers
**PLEASE NOTE**
The Fieldhouse renovation project that is schedule to begin in May 2020 will
impact a.m. access for walkers and joggers through September 2020.
More information will be shared as it becomes available.